Distributed Computing is the New Normal
You already have a distributed system
Mobile
NoSQL Databases
SQL Replications
Cloud
REST Services
Needs
Elasticity (beyond a single node)
Availability (resilience if one node fails)
Programming Distributed Computing Systems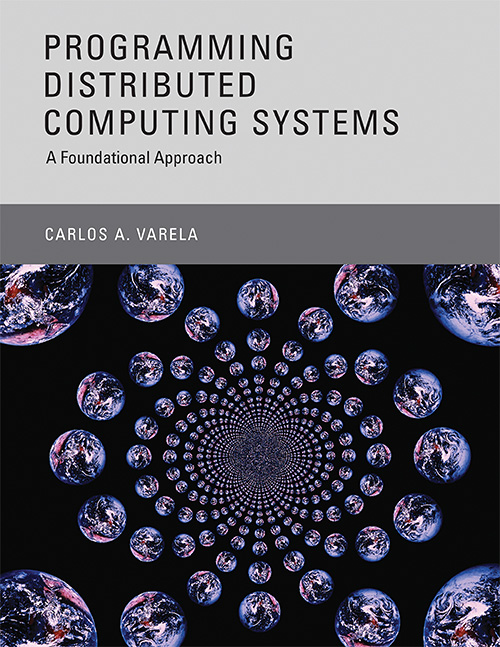 Programming Distributed Computing Systems
Motivation
Moore's Law
1971: 2 300 transistors per chip
2011: 2 600 000 000 transistors per chip
Network
ARPANET 1968: 50 000 bits per second
US-Japan backbone 2011: 500 000 000 000 bits per second
Storage
First hard drive 1956: 4 400 000 bytes
Hard drive 2011: 4 000 000 000 000 bytes
The Future
"At the same rate of growth, by 2031, we may see a thousandfold further improvement in hardware, resulting in 1,000 plus-core processors in mobile devices, laptops, and desktops, 100-terabit-per-second-plus network backbones, and hard drives storing petabytes of data. The growing number of transistors in emerging multicore architectures can only be translated into practical software applications' performance if software developers understand how to program concurrent systems effectively."
Concurrency vs Parallelism
Concurrencty: n threads are making progress
Parallelism: n threads are executing SIMULTANEOSLY
Distributed Computing
"Internet computing, web computing, grid computing, and cloud computing are all forms of distributed computing"
"One significant advantage of distributed computation is the potential scalability afforded by applications"